Homeschooling high school always seems to scare people the most, when it can really be the best time of your entire homeschool journey. All the basics are out of the way, and you are building on concepts already learned. This is also a time to get to dig into your child's passions, and to start working towards their future goals.
Requirements for homeschooling high school are going to vary by state. In Alabama you have the freedom to shape exactly the track you and your child want. If your child is heading down a vocational road now you can start looking into vocational early enrollment programs at area colleges or local businesses, if your child is college bound they can start earning credits!
Electives come into play in high school as well. You can get creative with these by taking things your child has always wanted to learn and turning them into credits! Entrepreneurship, wood shop, conservation,  Auto mechanics, Cooking, sewing, photography, and so much MORE!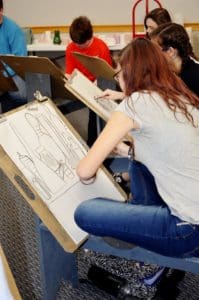 So how do you teach the classes once they have surpassed what you remember how to do, like those Algebra and Chemistry courses? There are many curricululms that teach these for you, as well as online courses with LIVE teachers, and co-op classes. If you are still nervous about your abilities to teach these classes your child can start early enrollment in college courses as early as 10th grade. This takes those classes off your teacher plate, and gives your child college credits at the same time! We have gathered early enrollment tips, tricks, and what that cost will look like to help you out!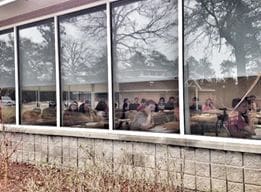 The next thing to consider is transcripts. Often seen as the boogie man of the high school years. A quick Pinterest search will lead you to "easy to pull together", no stress, transcripts. We have even created an SAH board for just these things to help you. To ensure yourself the easiest time in pulling a transcript together be sure to keep track of the subjects you are teaching every semester as you go. It is more difficult to remember what you taught 2 or 3 years back than you would think.
Finally GRADUATION! Your parent issued diploma is recognized by colleges, universities, employers, the military and more. When it comes to ceremonies there are a couple options. If you are looking for a bigger ceremony with other children, several area church schools and support groups offer ceremonies. Others do simple, in-home, ceremonies for their grads with just close family and friends.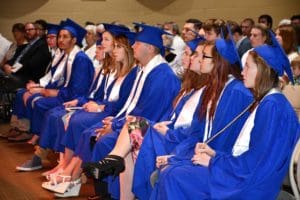 There are several stories about homeschool graduate successes! You will find much support in the south Alabama Homeschooling group on Facebook, the national group It's Not That Hard to Homeschool High School , and Blue Collar Homeschool are all great sources of support and information as you head into high school.